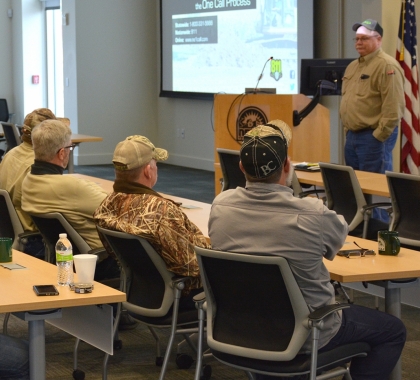 THE POWER OF PURPOSE
We take our responsibility to our members seriously. Your communities are filled with people, businesses and institutions that depend on you to keep the energy flowing. They depend on you – and you can depend on us. 
No matter the challenge, we're here to provide smart solutions to your greatest problems. The experienced staff of the NMPP Energy organizations can help you get through whatever you are facing.
Whether you need help with wholesale electric, natural gas supply, or retail natural gas, lean on the organizations of NMPP Energy. When you need support for utility and business management, customer relations and general services, we want you to know you can count on us. 
Many of us are from towns just like yours, so we understand the challenges communities face. We're here to support you and your communities.
The NMPP Energy organizations offer various services to assist member communities in strengthening their local advantage. Click on the arrow under each category to learn more.
Click here to download the NMPP Energy services brochure.